Who we are:
We are a real estate investment company
Where we are going:
we are developing 1,000,000 homes across Africa by 2041.
What we do:
We provide investment opportunities for the creation and retention of wealth. We do this primarily through real estate investment.
How we do it :
We create real estate investment opportunities to help you achieve your financial dreams.
Our promise to you:
We are dedicated to the creation and retention of wealth. As we say; If it's not creating or retaining wealth, it's not LIFEPAGE
Meet us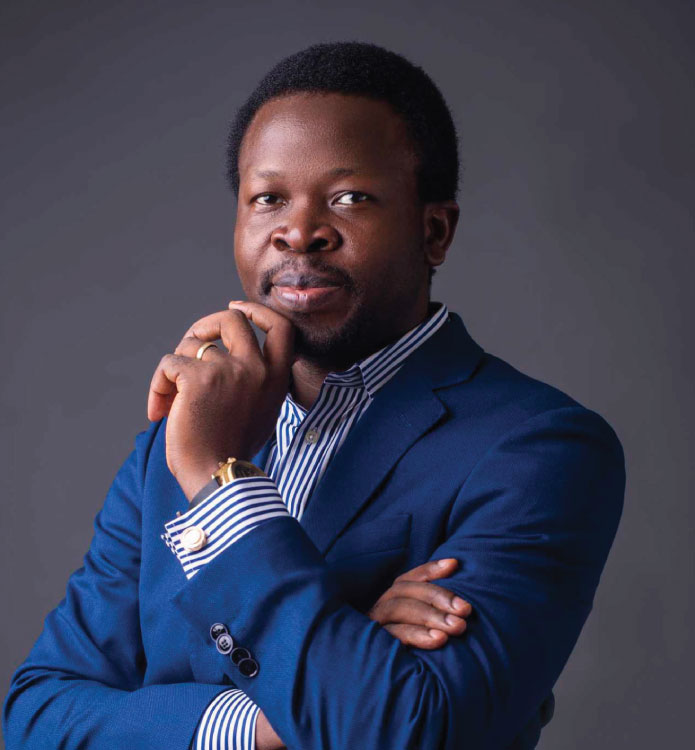 Oladipupo Clement
CEO
Oladipupo Clement is a Trusted Wealth Creation and Retention Expert with a career spanning over two decades. He is currently the CEO of LIFEPAGE, a Real Estate Investment Company.
He also co-founded several other companies within the Construction and Software Development space. He champions the crusade for the economic emancipation of the average African through platforms such as Wealth Creation Summit and Mega Housing Summit.
Read more Oladipupo, consistently mentors hundreds of individuals on how to create wealth by investing profitably. He is the host of financial freedom masterclass that has graduated hundreds of people. He was the host of the Gameplan on Radio that reached millions of people weekly. He is an avid reader, an author and has to his credit several published and unpublished works.
He worked and trained at one of the leading financial service groups in Nigeria, where he rose to become a Branch Manager, Senior Manager and Regional Vice President. He trained over 200 of the company's workforce nationally during his tenure.
Oladipupo holds an MBA from Business School Netherlands Show less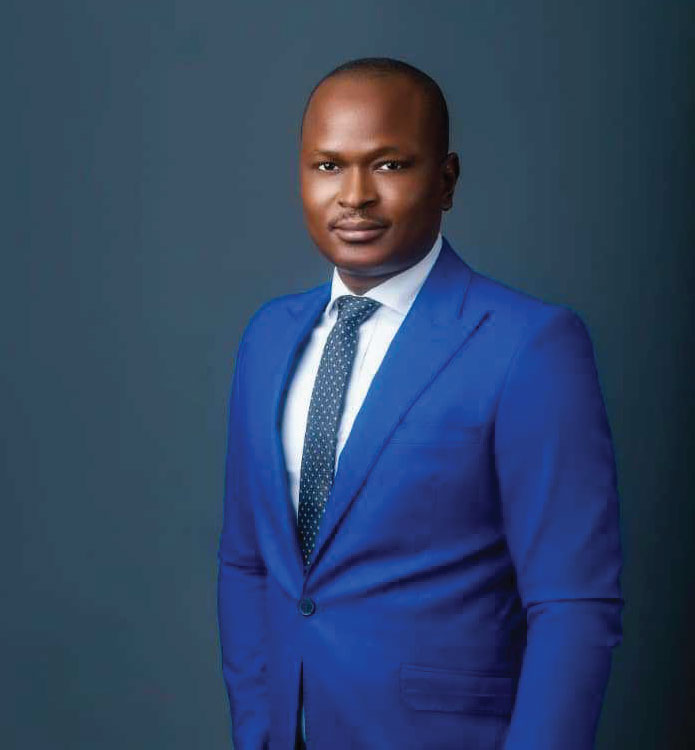 Opeoluwa Oni
ED, Product Dev. & Estates
Opeoluwa Oni is the Executive Director, Product Development and Estates for LIFEPAGE. He also serves as Director in several companies that play in the construction and education sectors. He is the vice president of Olive Cooperative Multi-purpose Society Limited. He is the president of a youth empowerment organisation that grooms youths for greatness, where he has served for ten years.
He is a graduate of Mathematics and Statistics and a post-graduate diploma holder in Business Administration; he has proficient skills in Oracle Data Base Administration with certifications in Mediation and Advocacy, Project Management and Quality Control. He is currently an MBA student with the Business School of Netherland.
Read more Opeoluwa is a trained business negotiator, astute investor, trainer and empowerment coach, mediator and author of several unpublished works titled "THE POWER SERIES", "HOW START-UP BUSINESSES CAN BECOME AN EMPIRE" and "MAKING MORE MONEY".
He is the convener of Simple Success Tips, an online training platform for living a life of impact. With over 10years of wealth of experience, he has worked with various organisations where he assumed the roles of a marketer, brand manager and later a project manager.
He has trained hundreds of people in the sales force on Real Estate Marketing; he also facilitates at The Real Estate Millionaire Boot Camp and Royalty LIFE Development Institute. Show less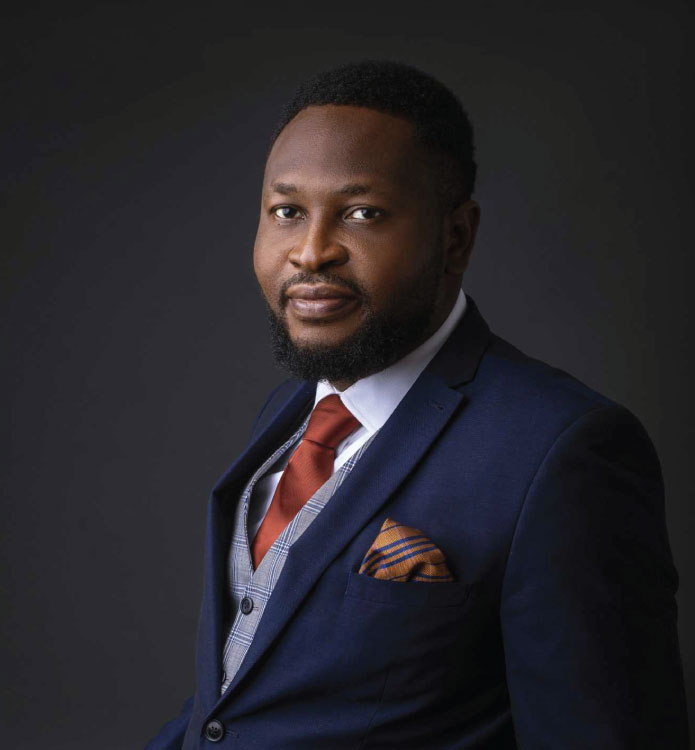 Ajilore Francis
ED, Sales
Francis Ajilore, a Sales Expert and Executive Director - Sales at LIFEPAGE. A creative, strategic, proactive, and innovative personality.
With almost a decade of active involvement in product sales and leadership, he can be best described as a sales catalyst that has not just made sales but has reproduced himself in many others, who have become top sales achievers.
Francis is also the lead strategist at 7figdotcom, a soft skill development community.
Read more Over the years, through constant hard work and a vision to see people unleash the greatness within them, Francis pioneered a Business Incubator Hub and Project3Hundred. He is also the conveyer of Rich Nest Global - a workshop designed to help people profit from their potentials regardless of limiting factors or beliefs.
He has to his credit a published book titled - "Make The Most Of It". Show less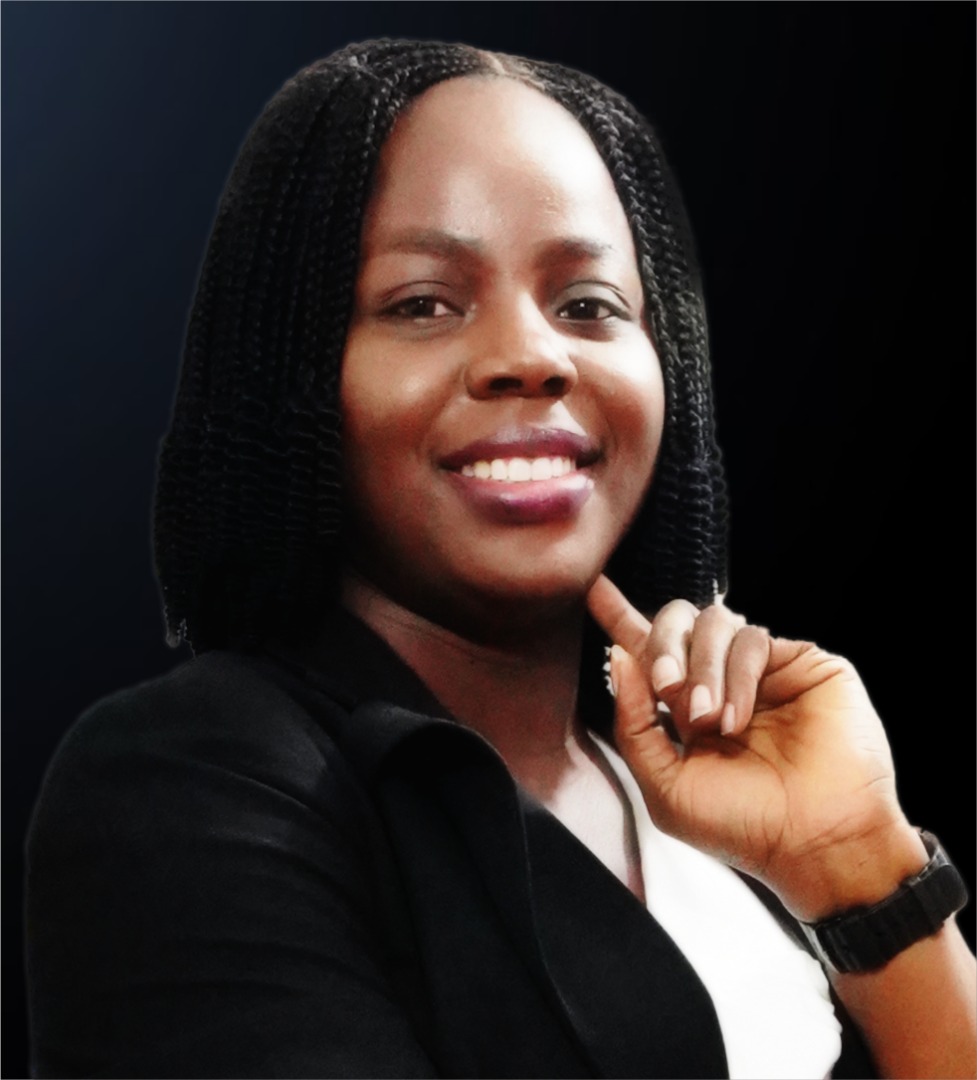 Bukola Oyesile
Marketing Communications Manager
With a bachelor's degree in Mass Communication from the Olabisi Onabanjo University and an Executive Programme Certificate in Strategic Marketing for Competitive Advantage from the prestigious Lagos Business School, Bukola Oyesile brings to the fore avant-garde marketing strategy and delivery.
A result-oriented marketing professional with over 15 years of extensive Public Relations, Marketing and Events Management experience, she has proven skills in Brand Development & Management, Media Relations, Digital Marketing, Strategy Execution, Market Analysis and Trends essential for business growth. Read more Bukola's experience cuts across Media, Automobile, Entertainment and Fashion sectors. Having worked with multinational and indigenous brands with global aspirations, she has gained not just years of experience but deep insight of marketplace dynamics with a track record of delivering business results even in challenging situations. For bukola oyesile, it's about carpe diem which means ceasing the moment. Show less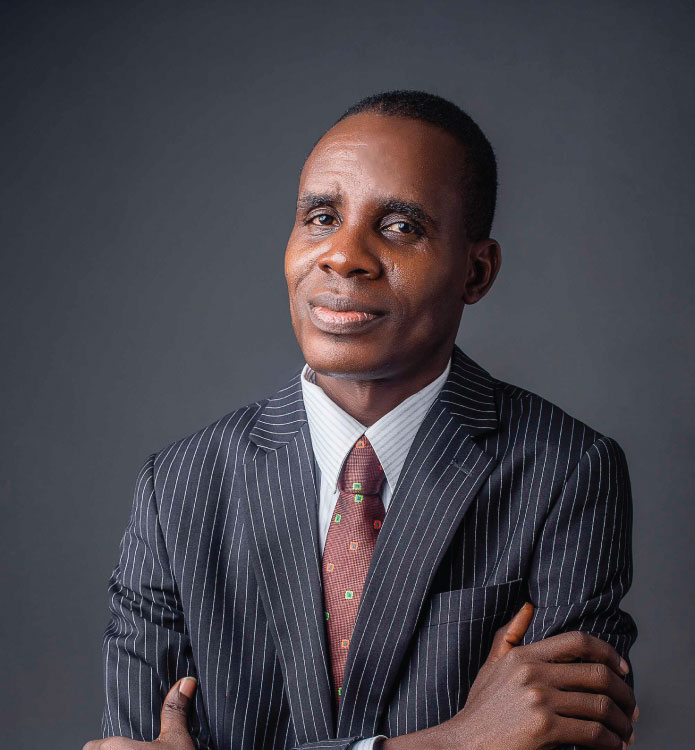 Adesola Adebayo
Financial Controller
Adesola Adebayo currently holds the position of Financial Controller in Lifepage. He is a Chartered Accountant with over 17 years of practical experience of proven track record of success in General Accounting functions, Financial Operations and Reporting, InternalControl/Audit, Compliance, Tax Management, External Audit, Treasury Operations and Management, Risk Management, Asset Management and Reporting, General Administration, and Customer Service spanning across a number of industries including Construction/CivilEngineering, Real Estate Investment & Facility Management, Farming and Agro Allied,Haulage/Logistics, Banking & Financial Services, Non-Governmental Organization, Education, (NGO), International Organization etc . Read more
Sola is a holder of Bachelor of Science (BSc) in Accounting from Olabisi Onabanjo University, Ago–Iwoye, Ogun State. He also obtained Higher National Diploma (HND) in Accountancy from Osun State College of Technology, Esa–Oke. He is an Associate Member of the Institute of Chartered Accountants of Nigeria (ICAN). He has also participated in several local and International Seminars & Trainings.
He is a team leader with creative problem-solving skills and decisiveness, fostering productive partnerships with internal stakeholders and clients to achieve corporate goals, streamlining operations and controlling costs to deliver substantial revenue growth in a competitive business markets.
He is a Member of Ikeja & District Society of ICAN (IDSICAN) Membership Committee, and a Treasurer of RCCG Gateway Cathedral, Lagos Province 25.
He is happily married to Folaranmi Adebayo and they are blessed with Children Show less
Our Board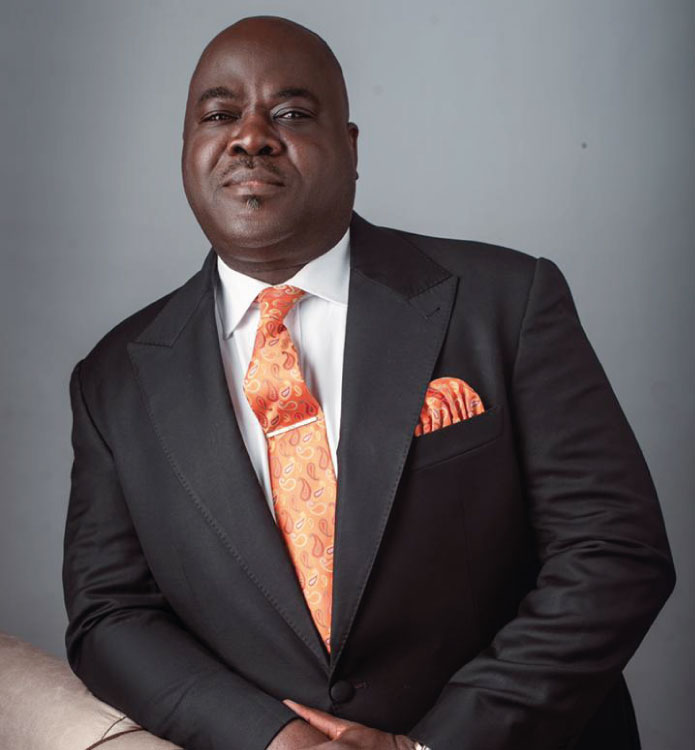 Dr. Olumide Emmanuel
Board Chairman
Olumide Oladapo Emmanuel, popularly known as the Common Sense Guru, is no doubt one of the world's leading Relationship Experts, Motivational Speakers, and Wealth Creation Agents.
He is a man with multiple grace, whose influence transcends the religious sphere to the secular arena, with local and international awards to his credit. He is a best-selling author of over fifty books, both from self-published platforms and world-renowned publishing houses. His books are well celebrated worldwide; eight of which have been translated into other languages.
He has shown that the power of the printed word can be far-reaching and preserved for generations. He is a Bible Scholar, a Role Model, a Creative Thinker, a Motivational Speaker, a Business Man, Entrepreneur, Wealth Creation Read more Agent, Leadership Developer, Counsellor, Resource Person, Church Planter, Consultant, and Administrator.
Olumide Emmanuel is a lover of God, an insightful teacher, preacher, and a man of impeccable integrity, who believes in balance. He is the president of the truth of Calvary ministries globally and the overseer of a network of churches, including Calvary Bible Church (CBC), The Empowerment Assembly (TEA), The Glorious Church International (TGCI), Common Sense Assembly (CSA), and the Nest Church (TNC). He is also the president of the Ministers' Forum International (MFI).
To young people, he is a mentor; among the unlearned, he is a teacher of common sense, among the elderly; he is a phenomenon in the school of wisdom. He typically leaves his audience in awe and commands the respect of the learned.
Olumide Emmanuel is loaded with all-round success, with an Executive Master's Degree in Business Administration from the University of Huddersfield in the United Kingdom, a Real Estate Executive Certificate with a special focus on Capital Markets, Project Finance, and Business Strategy, from the prestigious Harvard Business School in the United States, and a Doctorate in Entrepreneurial Leadership.
He is the host of: "The School of Money", "Wisdom For Winning", and "Common Sense Is Not Common" broadcasts, with millions of followers in addition to many other laudable shows on his common sense television platform. He is the Executive Director of The Entrepreneurship Academy (TEA), and Success, Business, and Leadership School (SBLS), both platforms where a new breed without greed entrepreneurs and kingdom ambassadors are being empowered and released for marketplace dominance.
He is the host of numerous seminar, summits, and conferences which includes: the School of Money, Wisdom for Singles, Wisdom for Couples, Matrimoney Summit, the New Rules of Love Summit, the Ministers Conference, Kingdom Conference, Kingdom CEO Summit, etc.
He is on the board of many businesses and organizations, while he directly manages some of them, including Fingerprints Plus Global Ventures, and the Common Sense Group, where he serves as the Chairman. He is also the CEO of the group, with Products in sectors such as Real Estate, Oil and Gas, Travel and Tours, Publishing, Media, Consulting, Training, and Seminar.
As a philanthropist and humanitarian, he founded the Non-Governmental Organisation, Dynamites Forum International (DFI), to empower the youth and raise the next generation; and the Olumide Emmanuel Foundation (OEF), with the aim of eradicating poverty and establishing a positive legacy. Through the Olumide Emmanuel ministries, he trains and mentors a new generation of kingdom ministers and ministries.
He is married to Hon. Chief Mrs. Adenike, a kingdom minister, politician, and businesswoman, and they are blessed with three children - Precious, Samuel, and Enoch. Show less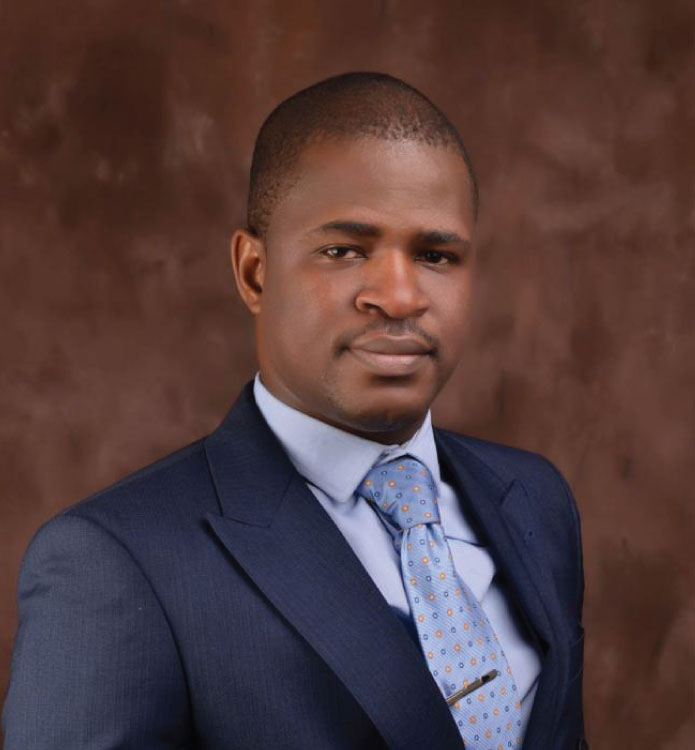 Mr. Uwaoma Eizu
Member
Uwaoma Eizu is the Managing Director at Hexavia! He is a graduate of Mathematics with a PMP®, two MBAs and over a decade of experience working with startups and big businesses. His core is in building startups and in corporate restructuring. He is also a certified member of the Nigerian Institute of Management, Institute of Strategic Management of Nigeria and the Project Management Institute, USA. By the side, he writes weekly for the Business Day newspaper and is the founder of a premium business club (HBC) with over a thousand executives.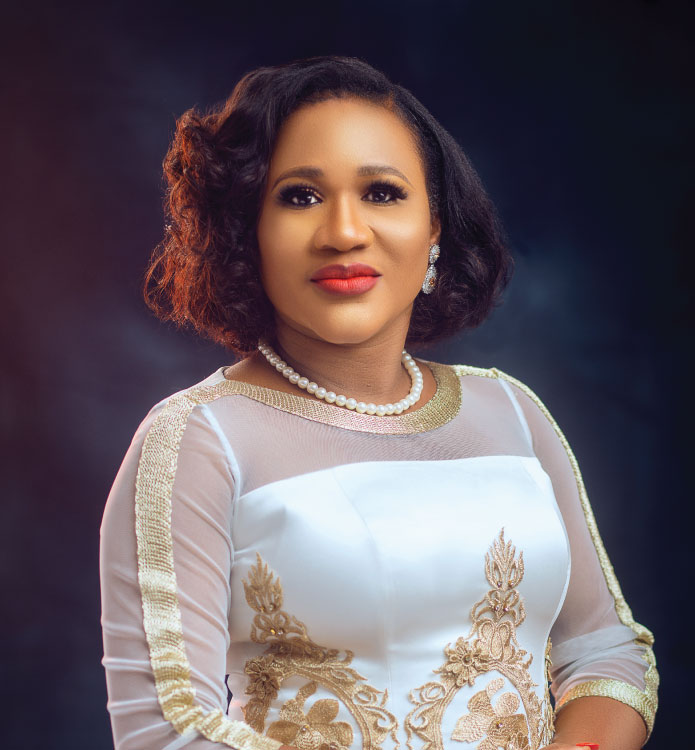 Mrs. Adesunmbo Adeoye
Member
Adesunmbo Adeoye is a multi passionate entrepreneur. The CEO & chief creative director at Esob events and Founder, Esob Heroes.
She has Authored several books part of which is the best selling self help guide book titled- Parenting A creative Child and most recently a memoir titled "Refurbished, hope for a fresh start".
A verified certificate holding member of Harvard class of 2020, Graduate of Accountancy & Finance and an Alumna of Lagos Business School. She is the Convener Of the annual Inspiring Change conference, a platform where she deliberately impacts knowledge, inspire change and transform the lives of men and women in business with a focus on Nation building.
Read more She was profiled by Guardian Nigeria as the "change agent for women folks", also listed by Y'Naija on Leading ladies Africa #LLA100Women2020 as one of Hundred most inspiring women, joining the list of other incredible Nigerian women, impacting the world, pushing boundaries and redefining leadership. She's a Cherie Blair foundation brand ambassador and in 2018 she was honored in London as a Goldman Sachs Scholar, being one of the 10,000 women in Africa to benefit from the initiative with impeccable results in business and her outstanding drive to mentor others to fulfill purpose. Sunmbo sits on the board of several companies and offer advisory services to SME from all works of industry.
A mentor to many and recipient of numerous awards for her dedication and contribution towards progressive initiatives and humanity, in Nigeria.
She's happily married to Pastor David Adeoye of Royalty christian centre where she serves as the First Lady and they blessed with Great and intelligent children.
For more visit www.sunmboadeoye.com Show less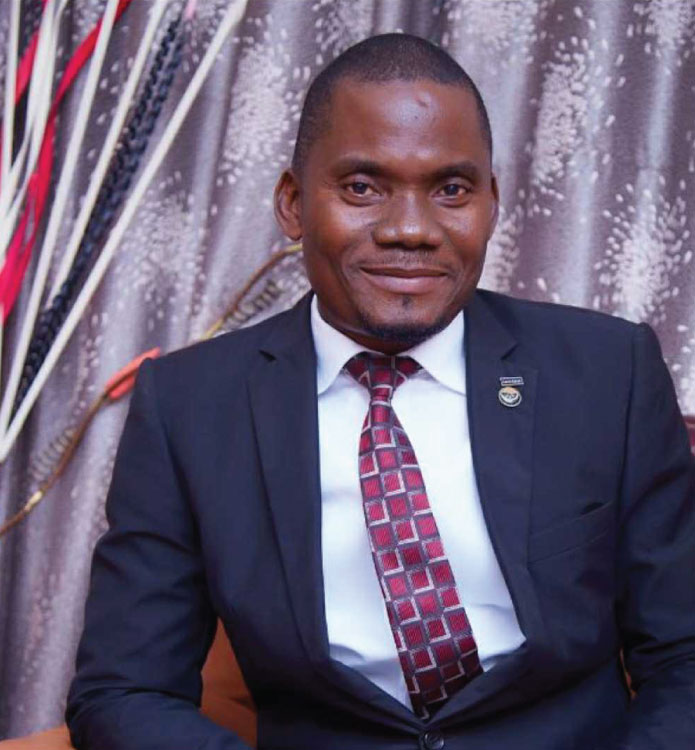 Barrister Nosa Ihaza
Company Secretary
BARR. Nosa Ihaza was born in Benin City, in the then Bendel State (now Edo State) of Nigeria. After his secondary education at Western Boys' High School in Benin, he proceeded to study Diploma in Social Works from the University of Benin. While studying social works, he simultaneously enrolled at the Nigerian Institute of Public Relations (NIPR) which he successfully completed at the same time he completed his programme in Social Works, and was awarded a professional certificate in Public Relations, thus making him a certified public relations practitioner. He thereafter applied to study Law at the University of Benin and was offered admission.
Having bagged his law degree, Nosa proceeded to the Nigerian Law School for his Bar Part 2 training, after which he was called to the Nigerian Bar as a Solicitor and Advocate of the Supreme Court of Nigeria on November 8, 2005.
Read more After working as a lawyer in Benin City for two years plus - from 2005 to 2007 - he decided to relocate to Lagos, the commercial nerve-center of Nigeria, so as to expand his horizon in legal experience. Indeed, he gained robust experience in legal practice by working with some reputable law firms in Lagos. While working in one of the law firms, he was engaged by the media house of Biscon Communications (owned by Mr. Bisi Olatilo) as Head of HR and Legal. He also used the opportunity of working at the media house to produce and present PEOPLES COURT TV programme, a public legal education programme. It was a live phone-in programme on the HITV cable station, and was aimed at educating the general public on all aspects of the law.
In 2009, Nosa floated Wig & Gown Communications, which has today become the pace-setters in public legal education, engaged in legal seminars, trainings and publishing. The following year, 2010, he floated his own law firm by setting up Skyline Solicitors, with office in Lagos. His law firm has a knack for commercial and corporate practice, and presently consults for several high net-worth individuals as well as blue-chip companies in Nigeria especially leading banks and real estate companies like the Lifepage, PERTINENCE GROUP, etc.
As a facilitator of repute, Nosa handles Business Law both at the monthly Success, Business and Leadership School (SBLS), and also at The Entrepreneurship Academy (TEA) – where he is a faculty as well as board member - under the leadership of the Common Sense Guru, Dr. Olumide Emmanuel. He also facilitates regularly at Enterprise Training and Resource Acquisition Centre (ETRAC) organized by the Pertinence Group. Indeed, he is a much sought-after speaker on legal issues.
Nosa is the Director of Superminds Schools (Nursery & Primary) and Skyline Academy (Secondary), both in Lagos. He is also an advisory board member of the Lifepage of companies where he deploys his wealth of legal knowledge and experience to oversee the overall legal aspects of the group. Nosa is a prolific writer who has four published books to his credit, namely 101 Legal Facts Every Landlord and Tenant Must Know; Church and the Law: Avoiding Deadly Lawsuits in Ministry; Legal Framework for Doing Business in Nigeria; and Common Legal Mistakes in Business and How to Avoid them.
Nosa is married to Christie, an educationist and child-care practitioner who directly runs the affairs at Superminds School and Skyline Academy, and their union is blessed with three lovely children. They presently make their home in Lagos. Show less