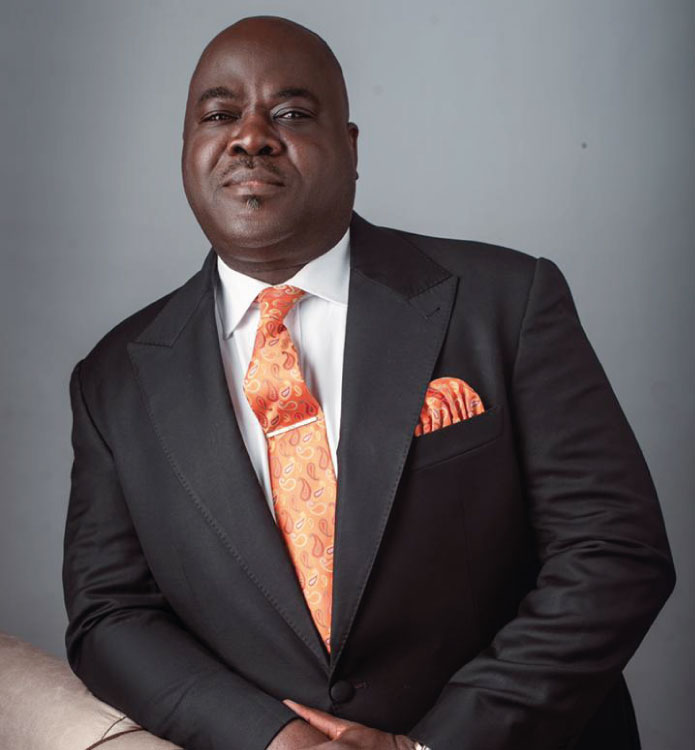 Dr. Olumide Emmanuel
Board Chairman
---
Olumide Oladapo Emmanuel, popularly known as the Common Sense Guru, is no doubt one of the world's leading Relationship Experts, Motivational Speakers, and Wealth Creation Agents.
He is a man with multiple grace, whose influence transcends the religious sphere to the secular arena, with local and international awards to his credit. He is a best-selling author of over fifty books, both from self-published platforms and world-renowned publishing houses. His books are well celebrated worldwide; eight of which have been translated into other languages.
He has shown that the power of the printed word can be far-reaching and preserved for generations. He is a Bible Scholar, a Role Model, a Creative Thinker, a Motivational Speaker, a Business Man, Entrepreneur, Wealth Creation Agent, Leadership Developer, Counsellor, Resource Person, Church Planter, Consultant, and Administrator.
Olumide Emmanuel is a lover of God, an insightful teacher, preacher, and a man of impeccable integrity, who believes in balance. He is the president of the truth of Calvary ministries globally and the overseer of a network of churches, including Calvary Bible Church (CBC), The Empowerment Assembly (TEA), The Glorious Church International (TGCI), Common Sense Assembly (CSA), and the Nest Church (TNC). He is also the president of the Ministers' Forum International (MFI).
To young people, he is a mentor; among the unlearned, he is a teacher of common sense, among the elderly; he is a phenomenon in the school of wisdom. He typically leaves his audience in awe and commands the respect of the learned.
Olumide Emmanuel is loaded with all-round success, with an Executive Master's Degree in Business Administration from the University of Huddersfield in the United Kingdom, a Real Estate Executive Certificate with a special focus on Capital Markets, Project Finance, and Business Strategy, from the prestigious Harvard Business School in the United States, and a Doctorate in Entrepreneurial Leadership.
He is the host of: "The School of Money", "Wisdom For Winning", and "Common Sense Is Not Common" broadcasts, with millions of followers in addition to many other laudable shows on his common sense television platform. He is the Executive Director of The Entrepreneurship Academy (TEA), and Success, Business, and Leadership School (SBLS), both platforms where a new breed without greed entrepreneurs and kingdom ambassadors are being empowered and released for marketplace dominance.
He is the host of numerous seminar, summits, and conferences which includes: the School of Money, Wisdom for Singles, Wisdom for Couples, Matrimoney Summit, the New Rules of Love Summit, the Ministers Conference, Kingdom Conference, Kingdom CEO Summit, etc.
He is on the board of many businesses and organizations, while he directly manages some of them, including Fingerprints Plus Global Ventures, and the Common Sense Group, where he serves as the Chairman. He is also the CEO of the group, with Products in sectors such as Real Estate, Oil and Gas, Travel and Tours, Publishing, Media, Consulting, Training, and Seminar.
As a philanthropist and humanitarian, he founded the Non-Governmental Organisation, Dynamites Forum International (DFI), to empower the youth and raise the next generation; and the Olumide Emmanuel Foundation (OEF), with the aim of eradicating poverty and establishing a positive legacy. Through the Olumide Emmanuel ministries, he trains and mentors a new generation of kingdom ministers and ministries.
He is married to Hon. Chief Mrs. Adenike, a kingdom minister, politician, and businesswoman, and they are blessed with three children - Precious, Samuel, and Enoch.