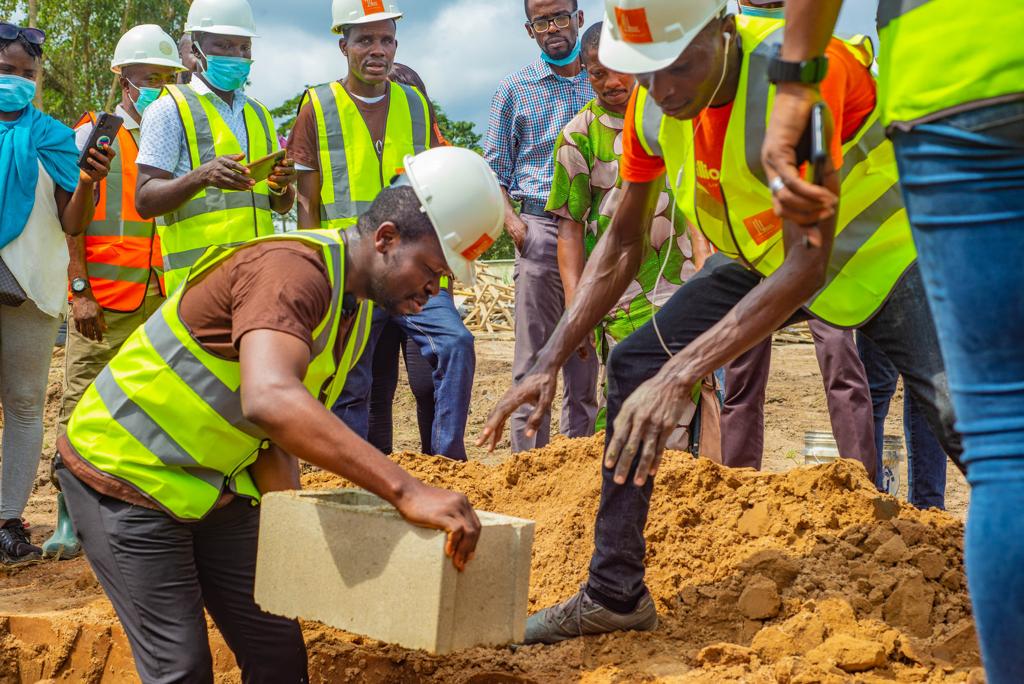 In line with activities geared towards the vision of developing 1,000,000 homes across Africa by 2041, LIFEPAGE recently kicked off the building phase of her latest project, Almond County, Mowe Town. With this development, customers can start their home ownership journey with as low as 200,000 Naira.
According to the Marketing Communications Manager, Mrs. Bukola Oyesile, who anchored the ceremony, the first phase of the project started in August 2021 involving the sale of land. In her words, the groundbreaking ceremony which also signals the 2nd phase of the project will involve the development of homes and apartments.
"This housing development project in Mowe Town is designed not only to fit the lifestyle of the subscribers but to also give them a whole new living experience with convenient payment plans starting at 200,000 Naira".
With the first three bricks layered by the CEO, LIFEPAGE, Mr. Oladipupo Clement, who addressed investors, sales managers and prospects present, the phenomenal project was launched. According to the CEO, 'LIFEPAGE has a vision to develop 1 million homes across Africa by 2041 and the Almond County is a part of the series of developments in this vision'.
During the ceremony, everyone was shown around the large expanse of land by Mr. Opeoluwa Oni who is the Executive Director, Product Development and Estates. Oni who spoke on how LIFEPAGE projects are specially designed to help stakeholders achieve their financial dreams added in specifics that Almond County would be a home for over 200 families and the first set of this development is the construction of several units of 2- and 3-bedroom detached bungalows.
Rounding up the event, Mr. Francis Ajilore, the Executive Director, Sales during the Q&A session reiterated that LIFEPAGE seeks always to give and add value to customers through all her product offerings adding that details on how to subscribe to this housing project can be found on their website and social media platforms.
Some of the other product offerings by LIFEPAGE include investment packages with guaranteed returns on investment, lands, and affordable homes situated in prime locations within the country.
Check out Almond County Mowe Town